The international journal of Computer Science & Emerging Technologies (IJCSET) is a peer reviewed online journal for professionals and researchers in the field of computer science. IJCSET focuses on the computer science and its emerging technologies. The main aim is to resolve emerging and outstanding problems revealed by recent social and technological change. IJCSET provides the platform for the researchers to present and evaluate their work from both theoretical and technical aspects and to share their views.
The journal welcomes high quality original research papers, survey paper, review paper, tutorial, technical notes as well as the discussion papers.
Publication charges
To support this open access journal, there is a nominal charges of USD-100 for publication of an accepted manuscript in the journal which covers the publication expenses.
Announcements
Upcoming issues - Call for Papers

Six issues per Year

February issue, Submit papers before 15th January
April issue, Submit papers before 15th March
June issue, Submit papers before 15th May
August issue, Submit papers before 15th July
October issue, Submit papers before 15th September
December issue, Submit papers before 15th November




Posted: 2011-06-09
Vol 5, No 4 (2014): August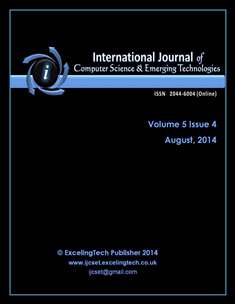 Copyright © ExcelingTech Publisher, UK